MNK & BF - The collaboration and the product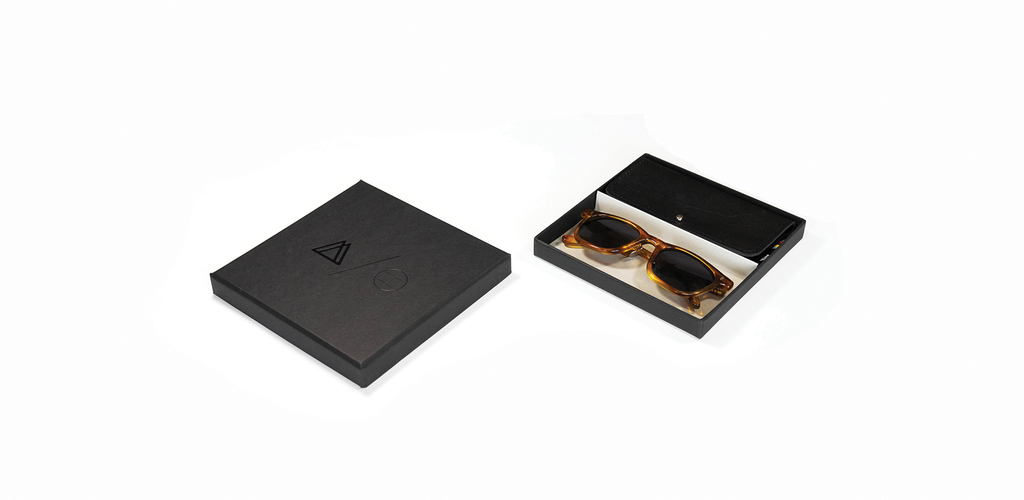 Today, we proudly launch our first full sunglasses frame in collaboration with Banton Frameworks, UK. 

Each frame has been carefully handmade in their studio workshop sporting customary Banton Frameworks components;
Robust stainless steel rivets permanently fasten 5 barrel stainless steel hinges resulting in a timeless and sturdy feel. Titanium nose pads poise the frame perfectly on your nose without the frame edge resting on your face. Curved 'hockey-end' temples curl effortlessly behind the ear, offering a secure and comfortable fit. Due to the varying transparency of the Amber acetate, the solid brass temple core inside the temples is visible both inside and outside of the frame. 
In keeping with our minimal ethos, also shared by BF, the frame bears no outer branding.
Precision machined from premium Italian acetate, each frame is completely unique to its positioning from the sheet. Each frame has it's own unique markings made from a mixture of ambers and browns. Further still, we only had access to just one section of this lustrous acetate resulting in a small stock of this collaborative model. 
With only 50 frames produced, this is a limited edition frame.
When designing for the collaboration, the application for a neutral palette became clear. Neutral tones were selected for the packaging and presentation to enhance the vibrancy and qualities of the Amber acetate.
Made in Somerset in conjunction with a premium leather specialist, the specifications for the sunglasses case were implemented. Simple interaction was at the forefront, using a manually riveted stainless steel 'Sam Brown' button. The case itself is made from two pieces of black calf leather, expertly stitched back to back. Between the layers in the bottom right of the case are the representative hem tags for each brand. The Mamnick championship bands that also appear on the Foul Weather wallet. 
Sourced from Hull, the papers used for the presentation box are produced by the renowned paper specialists; GF.Smith. As part of their 'colourplan' collection, the outer skin dons a 'Chord Emboss' texture creating a matt finish. Centre to the box lid, the collaboration icon was applied via a fully bespoke foil blocking die in gloss black. The black on black contrast provided a dark and subtle finish. On opening the box, the vibrancy of the frame is revealed, contrasting the previous stage of the dark exterior.